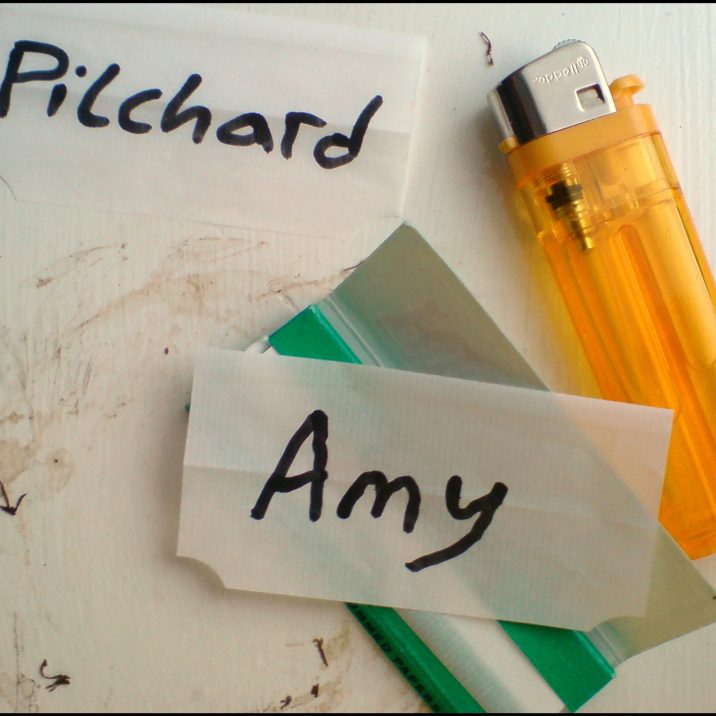 The debut album… Back in 2006 this was pretty hot shit. According to Pilchard. It's still pretty good. Have a go.
Tracklisting:
Pilchard – Miss Conception
Pilchard – Used to Be
Pilchard – Fear and Loathing (in Burgess Hill)
Pilchard – Convolution Revolution
Pilchard – Amy
Pilchard – Putaway
Pilchard – Screaming Abdabs
Pilchard – What Clipping
Pilchard – Non Cosmopolitan
Pilchard – I Store
Pilchard – They Come the Harder
Pilchard – 4000 Orgasms
Download and stream Pilchard – Amy
Like many musicians, Pilchard doesn't make much from streamed and/or downloaded music. If you feel you would like to help out and you can afford to do so, you can donate to the cause using the methods below.
$ETH – Ethereum (preferred):
0x5819f3dCB37a3D20fE1CBCa2218f244AEf11d398
$BTC – Bitcoin (if that's how you roll):
3PBZu2z432vpAzMntdZhc4p8XYoXjS36be
Paypal (for everyone else):
Thank you!
Want to get your music published?
This release was published using Distrokid. You too can self-publish with Distrokid and become your own record label. Sign up for Distrokid using this link and you'll get 7% discount.